Encounter/ Rencontre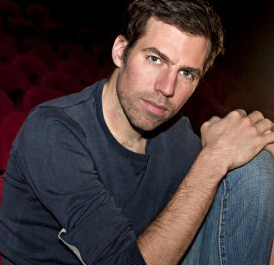 Meet the new generation of francophone writers!
Dedicated to the cross pollination of Canadian artists from different language backgrounds, the Encounter/ Rencontre Series introduces artists to the local audiences and theatre community through spotlights, public conversation and practical exchange. Artists featured have included Governor General Award Winning playwright David Paquet, Governor General Award Nominee playwright Gilles Poulin-Denis and award winning playwright and translator Chantal Bilodeau.
"Getting to meet different members of Vancouver's theatre community during BoucheWHACKED!'s Encounter event made me realize that my work was of interest and pushed me to want to seek out collaborations with English theatres."– Gilles Poulin-Denis, Playwright

"…this was a truly bilingual/bicultural experience and it made the process that much richer. People engaged with the play, were genuinely curious about what is happening on the other side of the country and used the reading as a launching pad for conversations that went beyond the confines of theatre." – Chantal Bilodeau, Playwright and Translator
ENCOUNTER/ RENCONTRE ROUND TABLE 2016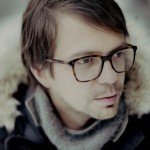 In 2008, Guillaume Corbeil published a collection of short stories entitled L'art de la fugue (éditions L'Instant Même) that was shortlisted for the Governor General's Award and recipient of the prix Adrienne-Choquette. In 2009, he published his first novel, Pleurer comme dans les films published by Leméac then in 2010 for Libre Expression, he wroteBrassard, a biography of the famous Director André Brassard. In 2011, he completed his training in playwriting at the National Theatre School of Canada. Since then, he has written for the stage Le Mécanicien, Tu iras la chercher,Unité modèle – which will be presented in 2016 Centre du théâtre d'aujourd'hui. Nous voir nous produced in 2013 by Pap theatre under the title Cinq visages pour Camille Brunelle and presented at Espace Go in Montréal, at the Théâtre de la Manufacture in Avignon and at the National Arts Centre in Ottawa. The play has been awarded le prix de la critique for Outstanding New Text, le prix Michel-Tremblay and the audience award at the Primeurs Festival in Saarbrücken, Germany. In September 2014, it was produced in German, at the Theater der Jungen Welt, Leipzig.
ENCOUNTER/ RENCONTRE ROUND TABLE 2014

Meet leading Francophone theatre artists and their translators in a round table discussion.
Featuring Larry Tremblay, Chantal Bilodeau, Diane Brown and Leanna Brodie.
Hosted by France Perras & Moderated by Gilles Poulin-Denis.
Larry Tremblay, Playwright
Larry Tremblay is a writer, director, actor and kathakali specialist. He is the author of more than twenty books and is one of Quebec's most produced and most translated playwrights. His work is noted for the diversity of genres it explores and has achieve international recognition. His novel The Bicycle Eater, published by Leméac, was unanimously saluted by the critics, won the Prix Roman 2003 at the Salon du Livres in Saguenay-Lac-Saint-Jean and was a finalist for the Governor General's Award. In 2006 he was awarded the Canada Council Victor-Martyn-Lynch-Staunton Prize for his contribution to the theatre.
Rébecca Déraspe, Playwright
Rébecca Déraspe is a graduate of the École Nationale de Théâtre. Her graduate project Plus (+) que toi was presented at the Monument National directed by Martin Faucher. She was a member of the Nous sommes faits (comme des rats) collective produced by Les Biches Pensives and directed by Alexia Bürger. Her young audience work Le Radeau was presented at the Théâtre de la Petite Marée. IT'LL NEVER LAST (DEUX ANS DE VOTRE VIE) was produced by Les Biches Pensives room at Théâtre d'aujourd ' hui. Her theatrical adaptation of Les Merveilleux voyage de Nils Holgersson à travers la Suède by Selma Lagerlöff was presented at Théâtre de la Petite Marée.
Chantal Bilodeau, Translator
Chantal Bilodeau is a New York-based playwright and translator originally from Montreal, Canada. Her play Sila recently won the Woodward International Playwriting Prize, First Prize in the Earth Matters on Stage Ecodrama Festival and the Uprising National Playwriting Competition. She is the recipient of a Jerome Travel & Study Grant and a National Endowment for the Arts Fellowship. Her translations include plays by playwrights Julien Mabiala Bissila (Congo), Sébastien David (Quebec), Mohamed Kacimi (Algeria), Koffi Kwahulé (Côte d'Ivoire), Étienne Lepage(Quebec) and Larry Tremblay (Quebec).
Leanna Brodie, Translator
Leanna Brodie is an actor, writer, and translator whose work includes For Home and Country as well as CBC radio plays and opera libretti. She has translated plays such as Catherine Léger's Opium_37 and Louise Bombardier's My Mother Dog, Philippe Soldevila's Tales of the Moon, Sébastien Harrisson's From Alaska, and the Dora and Victor award-winning Baobab. She was nominated for a 2013 Jessie Award for her performance in Pi Theatre's Terminus.
Diane Brown, Director/ Dramaturg
Diane is the Artistic Director of Ruby Slippers Theatre and a multi award-winning director, actor, and. Diane has commissioned many English language translations of the best in contemporary French Canadian plays and produced and directed their award-winning English language premieres in Vancouver.
Heidi Taylor, Director/ Dramaturg
Heidi Taylor is the Artistic and Executive Director of PTC and Vancouver-based dramaturg, director and performance maker and. She has worked with writers from across the country in the annual PTC Writers Colony. Heidi co-created and produced a variety of cross-disciplinary projects with Proximity Arts from 2003-2011, including Susan Elliott and Tanya Marquardt's sited dance piece, Mal de mer, an Recent projects include: Sea of Sand, Transmission, and Cloudless (José Teodoro/BC Buds). Heidi holds an MFA from Simon Fraser University, where she taught intro acting for eleven years.
France Perras, Actor/ Producer
A graduate from the University of Ottawa theatre department, France is an accomplished bilingual actress who produces, and has directed. She works in theatre, television/film, voice-overs, and hosting/moderating. She is the co-founder and Co-creative Producer of BoucheWHACKED! Theatre Collective. She has acted at Théâtre la Seizième on a variety of national tours including Jessie nominee for Outstanding Production "Lentement la beauté". She received a Jessie Richardson Award for Best Ensemble Performance for "Clon@ge.PA", and for Best Supporting Actress for "Porc-épic".
Gilles Poulin‐Denis, Playwright/ Actor
Gilles Poulin‐Denis is a graduate of l'Université du Québec à Montréal. In 2010 he was nominated for 'Outstanding performance by an actor in a lead role' at Vancouver's Jessie awards for his role in Le Périmètre. His first full‐length play Rearview was produced in Saskatoon in 2009, receiving 'Outstanding achievement in new playwriting' award, and has since toured the country. The play was also nominated in 2010 for the Governor General's literary arts award. Gilles is currently working on two new plays, one with the National Arts Centre's Théâtre Français and the other for Vancouver's Théâtre la Seizième.
ENCOUNTER/ RENCONTRE ROUND TABLE 2013

David Paquet won a Governor General Award with his first play, Porc-épic. After productions in Mexico and Europe, it made an acclaimed appearance at L'Espace Go in Montreal in 2010. The same year, Paquet's play for adolescents, 2 h 14 AM/FM, winner of the Le théâtre jeune publique et la relève competition, was presented at Maison Théâtre, in a production directed by Claude Poissant. David Paquet is interested in stories, whether they are told through slam, storytelling or poetry. He is a graduate in playwriting from the National Theatre School and lives in Montreal.